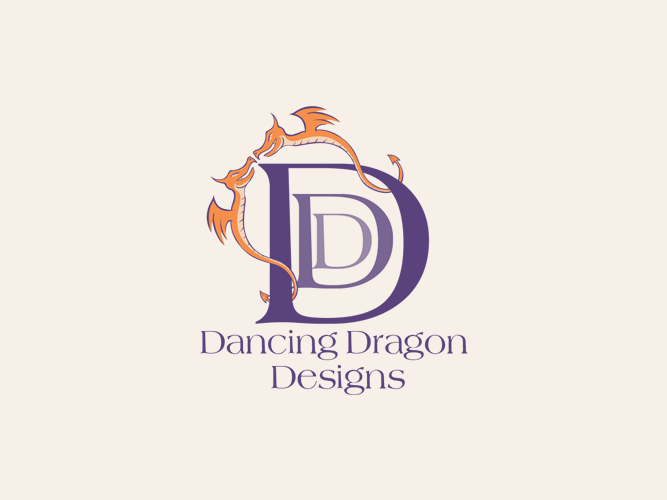 A logo for a small business design company.
The owner wished to incorporate the dragons from the
company name into the logo and we came up with the
solution of having them dancing around the initials.
The 3 Ds fade into the background giving the logo a
sense of depth.